'Manic Mode' reaches a level that cements them as a creative force to be reckoned with
The last time we covered Merak, a duo from Goa consisting of Brandon and Belinda Mendes, we came away from listening to their EP 'A Fine Mess' very impressed (just like you did if you checked it out). That had an involved, orchestral and perhaps emotionally heavy indie-folk feel. Now, they're out with a new four-song release called 'Manic Mode'. It wears the clothing of today's lighter, modern pop music; except that's only superficially true. It also crams as many influences and genre explorations into an EP as one possibly could, and they're all incredibly well executed. What can't these two do!?
It's very rare for songwriting and production to be as inseparable as they are on these songs, so let's talk about them as one harmonious entity. 'Happy Pill' is as close as you will get to what goes for clean, modern funk-inspired pop in Indian indie. It's a tasteful, slow bop with the most wonderful groove and really effective vocals. There's a wistful quality to the hook on this track, and the production is just impeccable. The bass, as it is on the entire EP, is turned up and focused on; this is most probably because of Jamaican artist David Marston and the big influence of dub here. That very influence is turned way up on 'Up High', which is basically a lot of dub with a chilled-out pop tune sitting on top of it. For all you fans of The Scientist and The Upsetters and all the dub greats, rejoice. There's a big bass downbeat, reverb-ed out vocals and that unmistakable vibe that turns non-dancers into dancers in 10 seconds. However, it's also an indie-pop tune with a big hook. Glorious.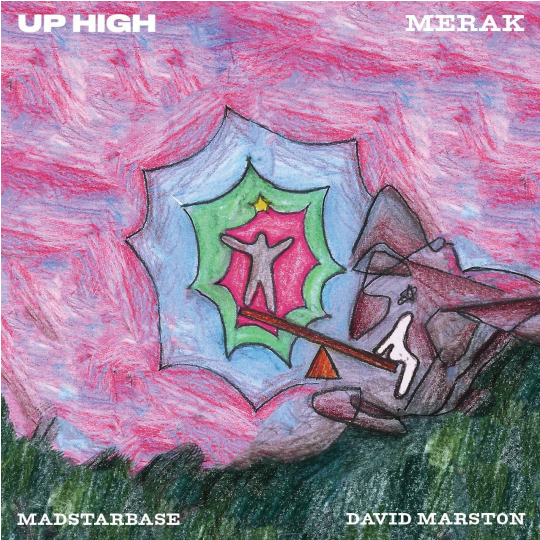 It would be remiss to ignore the added influence of MadStarBase and their upfront, heavier arranging approach, which shines through on multiple moments. 'Jaded' features this with more huge bass, except it also includes strong open-hat drum grooves and a massive shred-fest guitar solo. Why? Because Shreyas Iyengar is on it, of course (and kills it, of course). It's another melting pot of sounds and genres that sounds almost shocking in just how cohesive it is. The closing track 'Left Brain' pulls all these ideas into a calm, relaxed pop-trap tune with modern 808s, a groove you've almost definitely heard a lot over the last few years, and a surprisingly mellow, emotional vocal delivery from both Brandon and Belinda. It's a hell of a way to end what is a whirlwind listen.
It's perhaps incorrect to highlight every little surprise and subtlety on 'Manic Mode' (the wonderful guitar ambience, Dualist Inquiry's mixing and so much more) because this is something you have to listen to in order to fully enjoy. It's accessible and catchy as hell but also detailed and precise. It's sometimes emotional and other times danceable, and very often both at the same time. It might be fair to critique the music here as wearing the input of its producers and collaborators on its sleeve to the extent that Merak themselves get a bit diminished as the titular artist. But it might also be fair to counter that critique by saying that every minute of every song is good. Damn good. But you won't need to fall in either camp, because you'll be busy replaying one of the best EPs of 2023.