It ain't perfect, but it has heart. That's rarer than you might think.
Okay, yes, the title is for comedic effect. There's a lot of great prog and prog-fusion out there (take the excellent new album from Shakti if you want to win at your local water-cooler debate), but the intention behind such releases is very often debated. Is a great fusion album a genuine endeavour to make good music, or is it to pay tribute to maestros past, or is it just to show off technical ability? Kolkata's Tazim Sheikh has the chops to be obnoxiously technical and has played with the best names in his field, but he makes the choice to fill his EP 'Dwam' with music that is primarily fun to listen to. He allows us to inbreathiate his music, and that makes this genre-blend genuinely stand out.
Tazim lists modern jazzers like Tigran Hamasyan and Gogo Penguin (a phenomenal band, by the way) in his bio, but you wouldn't need any pointers to pinpoint his influences. He employs a hazy world of jittery grooves, rhythmic piano motifs and a healthy dose of Hindustani classical to create his sound. That being said, the wonderful mixing and wide array of instruments used here hardly make him a disruptor in the scene; in fact, there is an overwhelming feeling that he wants to simply perfect a style that is already quite established. You can tell from how pristine and clear everything sounds; there's nothing to distract you from the ideas and concepts he presents. In short, there's no infraction point. What you do get is a release chock-full of detail.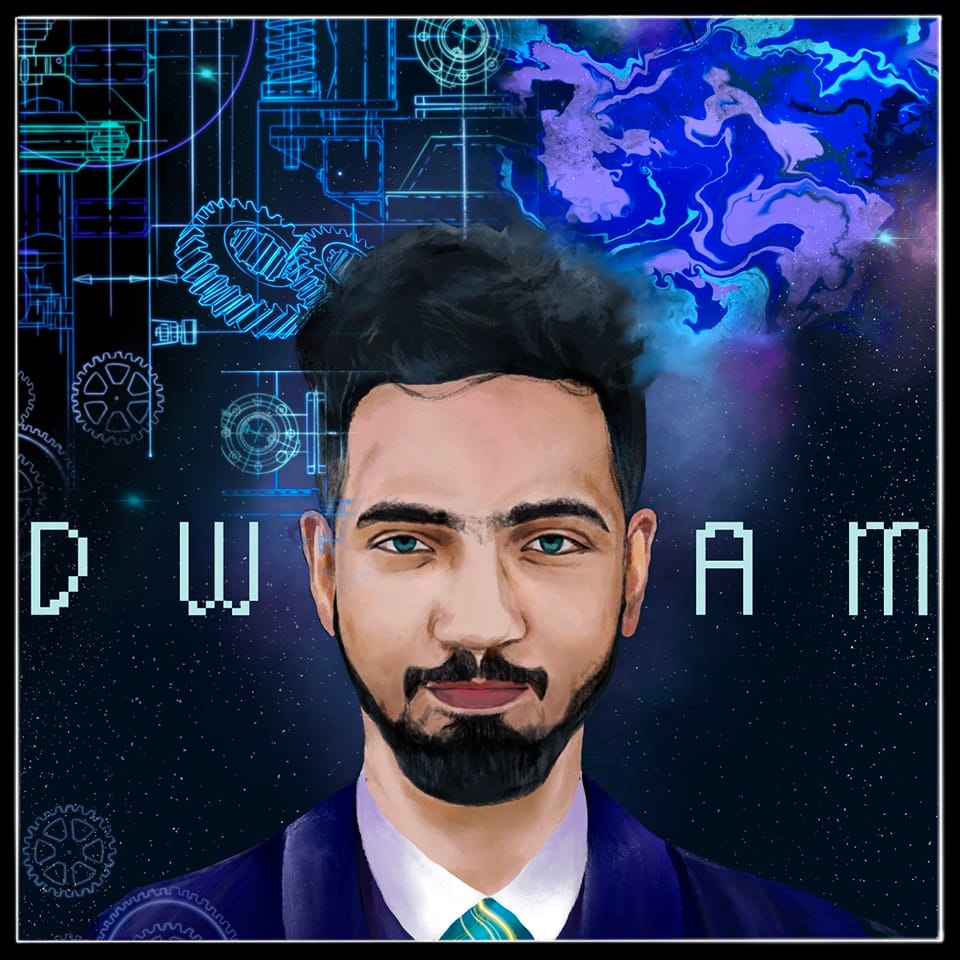 'Payeyila Jhankar Mori' is the predefinite prog-fusion template; multiple grooves, a fantastic main theme, and a melody both complex and easy to listen to. This is a through-line for the entire EP. 'Atlantis' has a lead guitar that sounds absolutely sumptuous but refuses to get in the way of the groove that drives the tune. The title track is a little circumspective in terms of energy, but it more than makes up for it in atmosphere. This song is a standout just because of the unique emotion it evokes; some listeners might find the more classical 'Ether' to be a bit of a letdown right after. However, 'Ether' might be the most downcast and cinematic tune of them all, if you can slow your brain down and simply soak yourself in its textures and subtlety. 'Majhi Pal Tule De' closes the EP out with a huge Hindustani-jazz reclamation that is both overblown and understated at the same time; some might find it's reliance on theatrics a bit of a stretch.
One might think, then, that 'Dwam' is music for the more cerebral listeners among us and contains nothing for the layperson who enjoys a banger at 8:45am before leaving for work. This is incorrect. Every single song on here hides its nerdiness in plain sight. One of you will find the grooves groovy, another will enjoy the piano playing, and yet another will love the utter bombast of it all. Sure, our more learned listeners can spend hours breaking down every change and tonal shift in every section of every song, but what Tazim Sheikh has done is make this cultural melding of worlds palatable. In fact, he and his team have made it loads of fun. You don't get this every day. Nobody wants you to break the system itself. But that is what true disruption is.