'First Things First' has lots of good interplay between three obviously talented musicians
Let's answer a relevant question before discussing this obviously well-performed album from Chennai group Many Things – what happens when you put a bunch of individually talented musicians together in a room who are also part of numerous other projects? Each member of this trio has long lists of credits and a history of success in everything from film to indie music. This is very commonly a recipe for mid-ness; it didn't work in pop, it has almost never worked in rock, and supergroups haven't been seen in hip-hop since the 90s (and they weren't great even back then).
Where this concept does work out, for some reason, is jazz. Why, though? Is it because there is honesty in improvisation? Is it because it invites a level of freedom? Is it because jazz does a better job of unifying different approaches and styles? Whatever it is, 'First Things First' accomplishes it.
Let's not bother with the musicianship on display here, because of course it's top-tier. We have Maarten Visser on sax, Aravind Murali on bass and Manukrishnan playing drums; they come together in a very satisfactory way. They play in such a way that they let each other breathe throughout the course of a section or an entire song, but they always have it on a string. There are many moments throughout the album where they will pull things back from hard improvisation to a structured presentation almost instinctively. That provides a sort of push-pull that drives the (long) pieces on the album.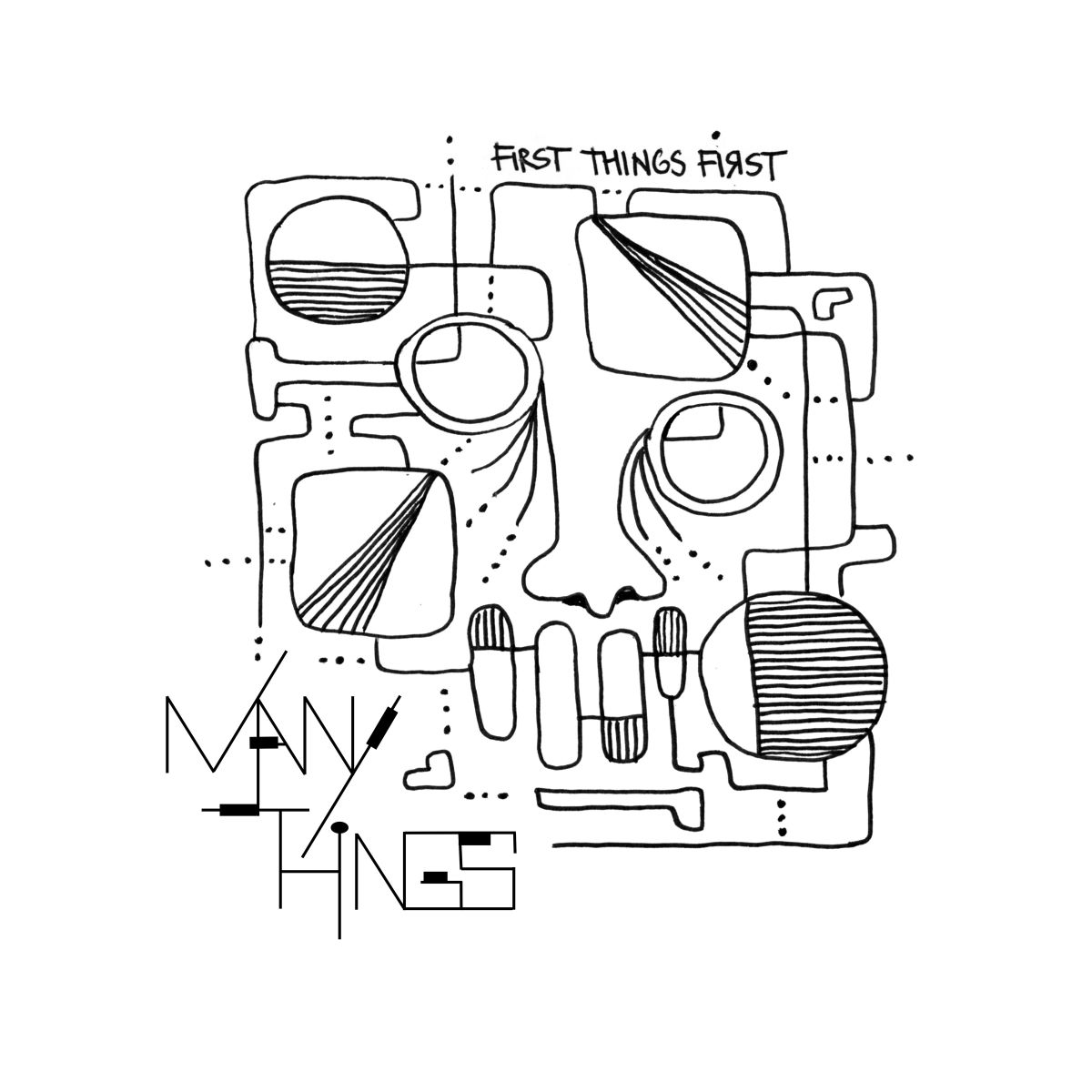 The first 3 tracks are named 'Thing 1', 'Thing 2' and 'Thing 3'. They shift almost endlessly between different genre inspirations, but they are more quoted than embodied. There are hints of swing, afrobeat, funk, maybe even a little straight-ahead rock to be found; they don't suggest themselves sonically, though. This is still a trio after all, so they're played and performed instead of just shoved in the listener's face. 'Thing 3' even takes the liberty of going Tin Pan Alley for a glorious moment. 'Tricky Thing' takes maybe a cue or two from jazz fusion, while 'Swing Thing' takes a driving groove and goes pretty far out there with it (this one might not be for everyone). 'Joint Thing' is something of an introspective closer, but one comes away from this album with the distinct feeling that none of the music on it is meant to be over-labelled.
What 'First Things First' is about is, simply, the people involved. This is something of a 'live performance put to tape' in a sense, and even the band has mentioned the value of experiencing these songs live. That connection between the three members of Many Things is palpable, and that… that's the thing (sorry).