Mumbai songwriter-composer Devraj Bhaumik made this, his debut EP, over three years. Considering it has three tracks and something like fourteen minutes of music on it, 'Heaving To' represents something the general indie scene is fast leaving behind, which is considered, deliberate and slow releasing. In today's day and age where the 'single, single, single, EP, album' idea (basically never going more than a few months or a year without a project) is almost the new normal unless an artist is well-established and can afford to release whenever they want, going slow isn't a great idea. However, this is a debut, and spending a lot of time to make sure one's debut is as strong as possible is also something we are seeing more and more. With this EP, you can tell.
As said earlier, there are three tracks on this. They have the heart of classic post-rock sentimentalism with their modulated guitars and long, rolling grooves. But that isn't the end of the story, of course. Devraj throws a ton of interesting things into the mix here, inspired mostly by a few things: his experience in scoring, film, Indian classical music and epic prog. If that sounds like quite a variety, well, it is; however, they are all dealt with very well indeed. Take the opening tune 'Cast off'. It starts off with some rather interesting synths that have a proper prog rock guitar intro. This does go into a post-rock section, but sooner than one would think, there's suddenly Hidustani violin lines, tabla to supplement the drums. And then that goes into a guitar solo Steven Wilson would have enjoyed.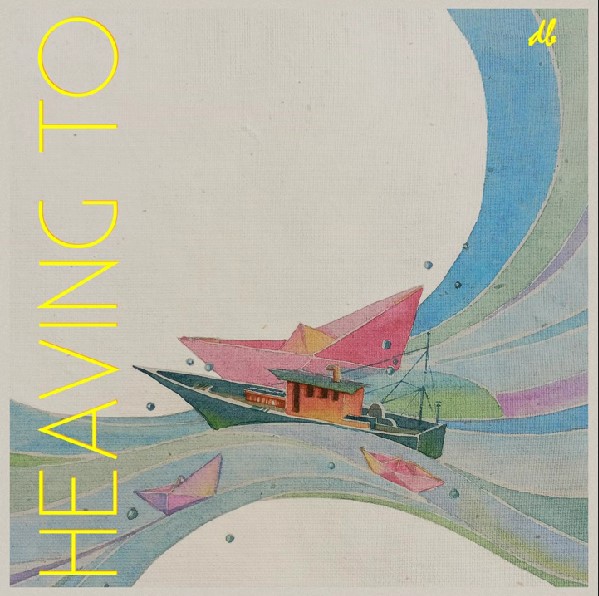 Somehow, everything is kept at just the right level of energy here, so everything works. 'Under the weather' is a much more mournful, starting with a lovely and haunting violin lead with some jangly acoustic guitar to keep it company. This has much more of a soundtrack-y feel and goes, strangely, into something of a psychedelic prog place with some organ and guitar shenanigans before returning to where it started. The title track which rounds things off goes full cinema with a piano and string arrangement that is almost perfect for the world's next great documentary.
It's relatively obvious that 'Heaving To' is a conceptual and fully realised project, but what is far more impressive about it is its subtlety. This EP never hits the listener on the nose with some obvious hook to sing or even some obvious atmosphere to soak themselves in. Devraj does have something of a nautical theme to the material here, and one thing he does capture is its rolling, dynamic nature. Finding that within the intricately written music here is this EP's biggest reward.