Mumbai singer-songwriter Tejas Menon's last full-length 'Make It Happen' was in 2017. That album had some cheer to it and proved above all else that he was an ace songwriter. It was produced with pedigree too; he became a fixture in the live circuit and played around the country's festivals soon after. So now, in truly evolved fashion, Outlast offers a whole different sonic palate, a far more danceable vibe and a whole boatload of character. Tejas has always been strong at writing ballads and more quietly subtle indie tunes, but on this album, he makes you dance too. This collection of music has a spirit of unbridled fun.
The listener knows they're in for a colourful listen with the first two tracks of the album, 'Lead' and 'The Bombay Doors'. These were the singles that led up to the album's release and they work far better in context than they did in isolation. 'Lead' comes at you with its motivational intro and oddly 90s presentation. The horns, synths, keys, drums and vocals echo a sound we think of fondly in today's world of angular, jagged compositions; the warmth of the chorus is unmistakeable. In case you do find a few wonderful guitar layers hiding in between all the other instrumentation (and that will happen often), it's because Tejas is a hell of a guitar player too. 'The Bombay Doors' capture the city's melting pot rather well with its slinky verse, phenomenal chorus (get those singalong chops ready) and head-spinning switches. 'Figure 8' goes four-on-the-floor and then dance-pop without even a shadow of warning, so suddenly you're thrown into this peppy, funky number with sequenced drums, guitar lines that Daft Punk would have loved and snatches of strings. In case it's not obvious, there really is a hell of a lot going on here (huge shout out to co-producers Adil Kurwa and Jehangir Jehangir for painstakingly helping put it together). And of course, the song drops out in the middle into –yup- r&b patterns, Timbaland-like chops and a Justin Timberlake-like impassioned vocal delivery. By the time the more dance-y motifs come back to end things, it's honestly really difficult to put a finger on a single section to like. This is material that surprises and delights in equal measure and it seems like Tejas just takes the cap off his creative freedom and just follows any thread he wants to.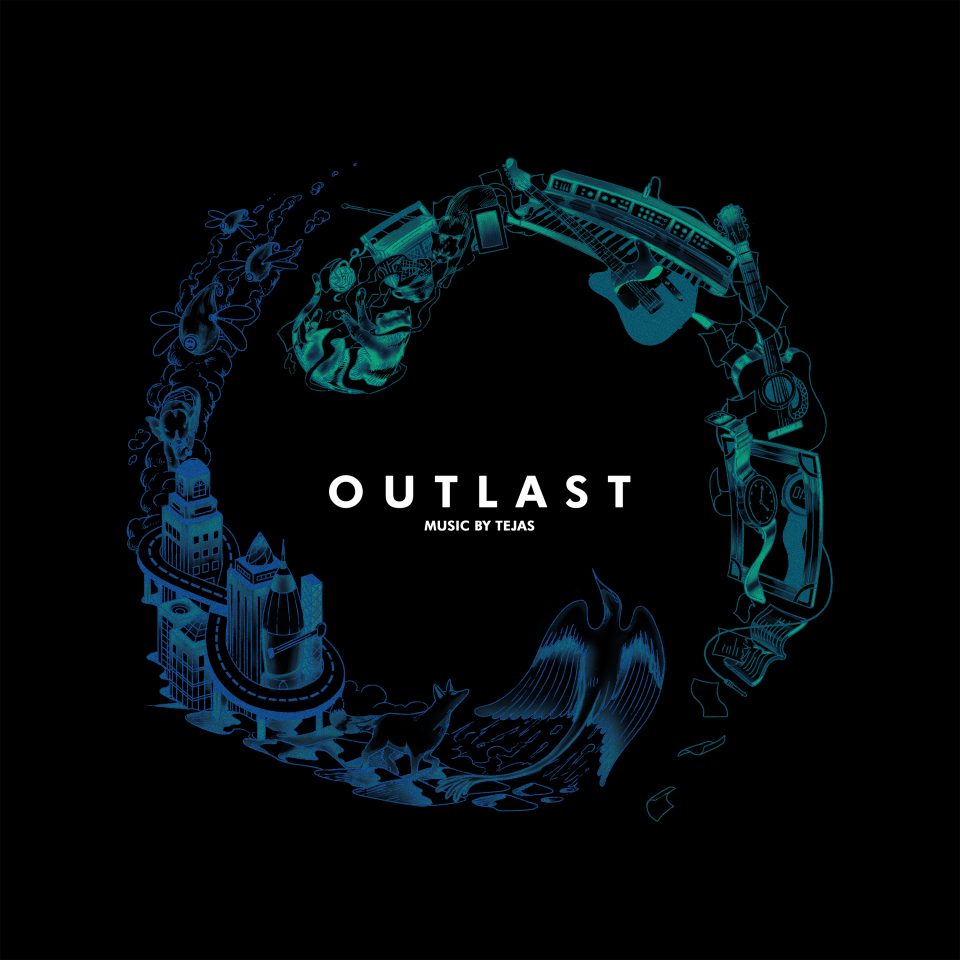 'Forget Conversation' is possibly the first semblance of anything approaching the quieter work of his past with its falsetto, indie-movie guitars and drums (which somewhat oddly feature trap hi-hats?). However, that sets the stage for the album last three tracks. 'Is Anyone Listening' is indie rock goodness as its very best. Tejas is in comfortable territory here, so the fact that the song moves forward effortlessly isn't a surprise. His hook here is another one to sing along to, the old-school changes are a delight and the bridge is instrumentally one of the coolest moments on the album. It's suddenly space-y and then suddenly it's back to its emotional core, backing vocals and all. 'Story' sees Tejas go quiet and romantic again, but of course this time its backed by huge theatrical drums and a high-energy last third that any rock band from the 2000s would have killed to write. The album ends with its title track, a six and a half minute epic that goes from a cinematic intro to a classic ballad that really takes one back. Tejas is a bit wistful here and it complements the epic rock tropes here. Pianos, a tempo that plods before everything built on it takes into final-song-of-a-gig territory. There's a killer solo here, some amazing strings and a really memorable experience.
The only thing one might find a bit off-putting about 'Outlast' is how quickly it jumps between sounds. The album covers so much ground musically, emotionally and instrumentally that sometimes it's almost like it's running at breakneck speed to keep up with itself. But if you're ready for the ride, it's by miles one of the best albums this year. You don't just write this many great songs and not have that.