The trailblazing short video platform Moj is becoming a hub of music launches and pan-India audience engagement 
Moj, India's number one short video app, has established its leadership in the music market with back-to-back successful music launches. In today's world of rapidly changing social media trends, music is finding a strong footing in the short video platforms because it is not only a great genre to follow but also an integral part of video creation. Music campaign launches such as #ThinkAboutYou, #MilMahiya, and #MyKhwaab on Moj have seen high traction and discoverability among social media creators.
Armaan Malik's 'You' - #ThinkAboutYou
Armaan Malik's single, 'You', was launched in January 2021 on Moj, which crossed 8 billion views within 20 days. Around 556K UGC was generated and 134K creators participated in the hashtag challenge. Moj created a customized hashtag, #ThinkAboutYou, keeping in mind the in-depth meaning of the song. 'You' portrayed the warm fuzzy feeling of finding 'the' person for whom one is willing to take that leap of faith. It defines the magic of a true but also the kind of love that will make one fight all odds as long as they've got each other.
Sonakshi Sinha's 'Mil Mahiya' - #MilMahiya
Sonakshi Sinha's urban Punjabi track was exclusively released on Moj which witnessed more than 3.2 billion views in just 3 weeks. Around 402K UGC was created and 108.2K creators participated in the hashtag challenge. 'Mil Mahiya' established itself as an ultimate escape from the unprecedented times and the perfect song to break free and hang out with friends.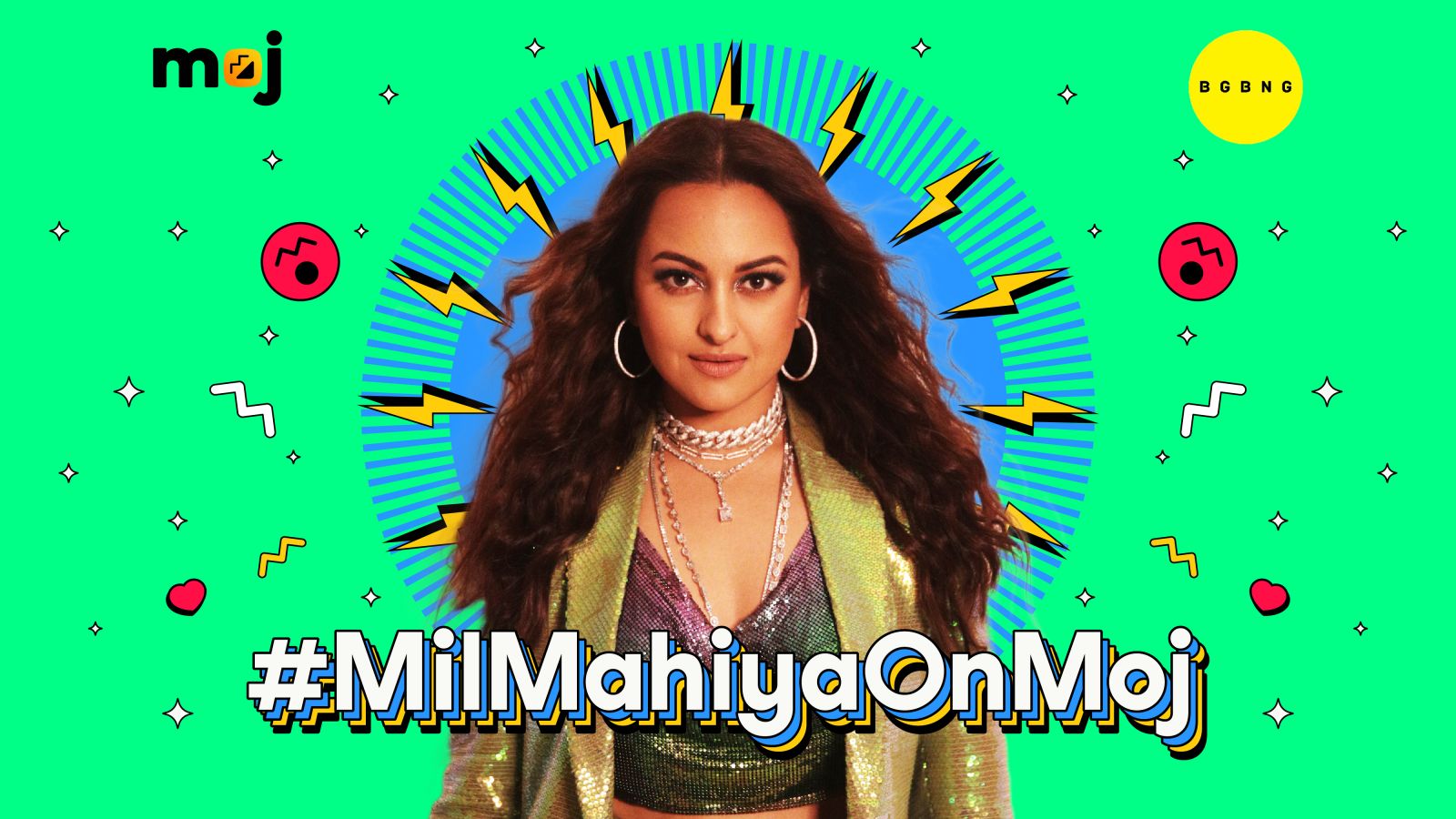 Anumita Nadesan and Bhavi Chandirmani's Khwaab - #MyKhwaab
Anumita Nadesan's song, Khwaab, was exclusively launched on Moj along with a #MyKhwaab challenge which saw 355.2K user-generated content. The music video of the song featured one of the top Moj creators, Bhavi Chandiramani, as the lead actor. Around 90.5K creators participated and the hashtag campaign received about 30.3 million likes on the platform. 'Khwaab' showcased how life isn't about the destination, but a story of our journey, capturing beautiful moments in life that take you closer to your Khwaab.
With the highest monthly active user base of 160 million amongst Indian short video apps, Moj is India's #1 short video app. Moj is home to more than 50 million creators that connect with India through content created in 16 different languages. Moj has an easy UI, one of the biggest music libraries, and unique camera filters.