The New Delhi metal band's new release is their first with bassist Carl Dawkins and proves why they remain a juggernaut 
In an abandoned airstrip behind a commercial mall – the exact location is not worth disclosing, considering it was totally illegal – Undying Inc spent about eight hours slugging it out to shoot their first ever music video, for their new single 'Alpha Absolute'. Vocalist Shashank Bhatnagar tells us, "It's disputed property. It took me three days to find it, even though it was right behind a mall!"
The single comes after a fairly tumultuous few months for the band – from parting ways with bassist Reuben Bhattacharya to adding London-based Carl Dawkins and now 'Alpha Absolute', their first release since 2014. For the video – directed by drummer/photographer Srijan Mahajan – there's shots of mixed martial art performers Siddharth Sharma and Emilia Emila taking on each other using Brazilian Ju-Jitsu at the Crosstrain Fight Club in New Delhi alongside shots of the band raging out in the decrepit hangar.
Bhatnagar says, "We didn't have to mess up our heads too much. It wasn't too many takes, but the setup took time. There was massive dust and a lot of pigeon shit. And that's the worst. You only know how deadly it is when you're dying."
The concept and the narrative to the video, as Bhatnagar explains, is more about "alpha" as a mentality. He adds, "It's taught to us that we're Indian, or White or whatever. The idea behind choosing a male and female for the video was to blur the lines of region, religion, gender. It's to show that if you're alpha, you'll never stop what you do."
The video release comes just days ahead of their launch tour, which also marks their first set of shows with Dawkins, who is flying down from London. In the span of a week, the band hits Bengaluru, Hyderabad, New Delhi, Chennai, Imphal and Guwahati. The first three shows take place as part of the Outrage Festival, alongside Nepal's best and brightest metal export, Underside. It's going to be back-breaking double duty for drummer Nishant Hagjer – and we're told the bands have asked for at least a couple of snare drums on standby – but Bhatnagar says Undying is looking forward to it. "We played with Underside at Metal for Nepal a few years ago. They're close friends." They're also selling a special collector's edition CD comprising their entire catalog of music, from 2006's Preface to Erase to 2014's Ironclad and of course, 'Alpha Absolute'.
Check out tour details here.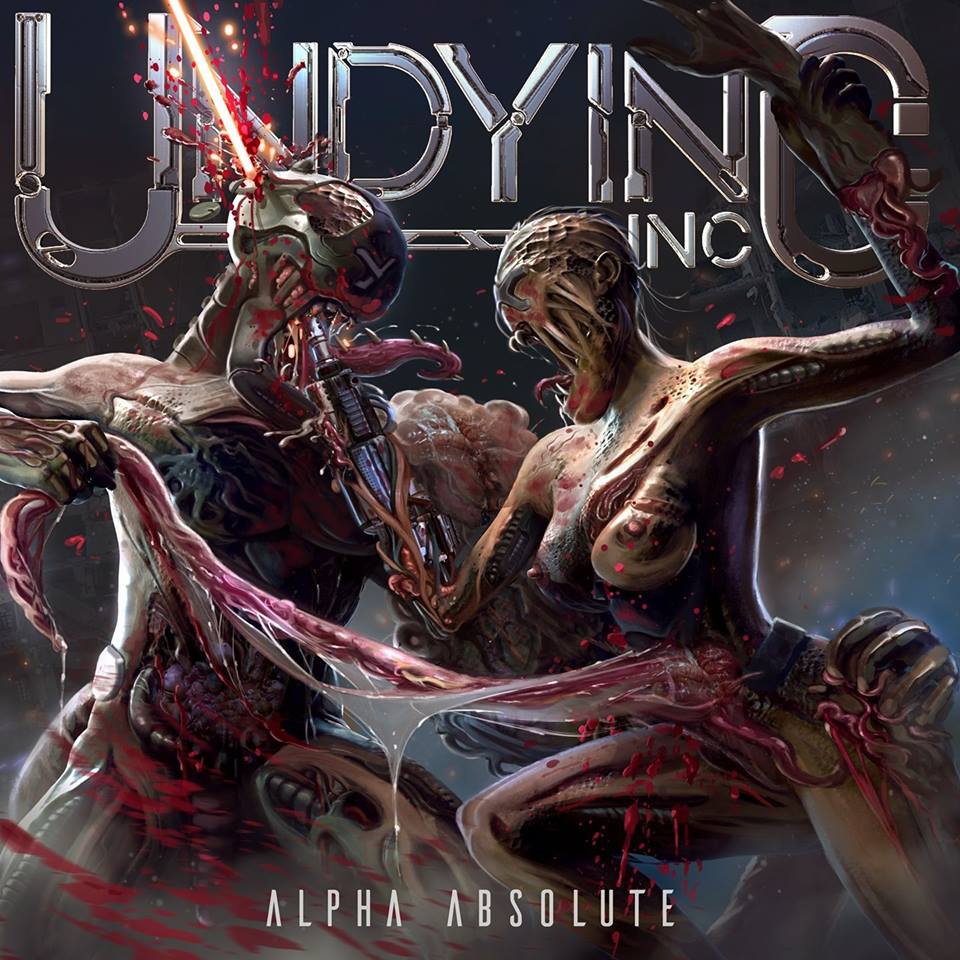 'Alpha Absolute' Artwork by: Nuclear Puke Designs / Anirudh Singh