Bass player Reuben Bhattacharya has parted ways with the mega metal outfit Undying Inc
Popular metal act Undying Inc announced the departure of their bass player Reuben Bhattacharya from the band today. Reuben played with the band for 14 years. The news came in through a post on their official Facebook Page citing "unfortunate circumstances" (See below). On being contacted about the development, Reuben's comments to RSJ were that "It's time to move on and do other things".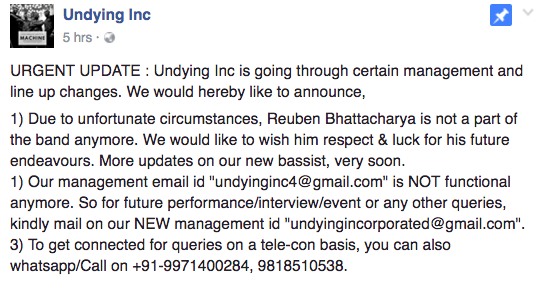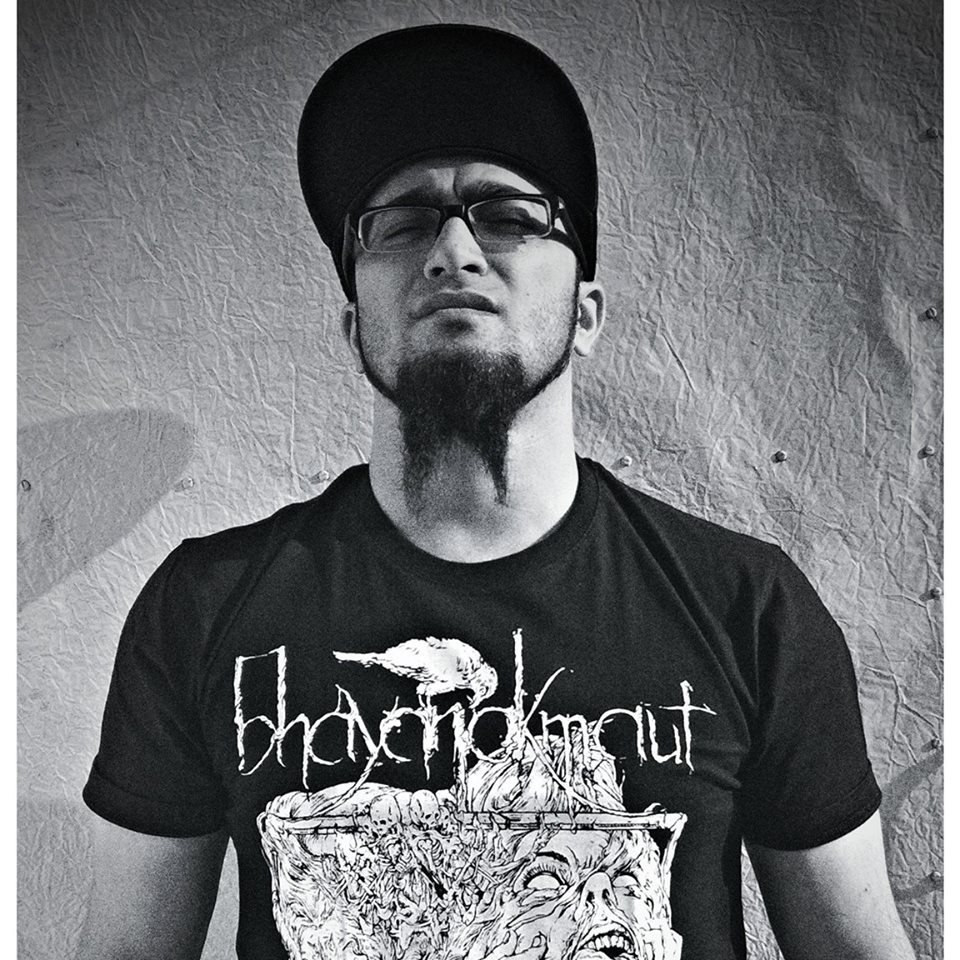 "It's time to move on and do other things."
Reuben added that he plans to release an official statement on his departure soon. We also contacted the band's vocalist Shashank Bhatanagar, who gave a brief response mentioning that it was a quick decision by the band due to certain recent developments. Guitar-player Biswarup Gupta too expressed disappointment remarking "shit happens" and didn't wish to further elaborate.
Currently the band has found a replacement and decided to officially announce the same in the coming year with the release of some new material that they are working on. Biswarup also added that Undying Inc plans to go on saying, "we have a lot of metal to play". We could not reach the band's drummer Nishant Hagjer as he is currently on-tour in London with a side-project.
Undying Inc is considered to be one of the most respected metal outfits of the Indian independent music scene. The news is a disappointing one to us at Rock Street Journal as the band has been an integral part of the company's endeavours with festivals like GIR, Pub Rock Fest and RSJ LiveNites. The exiting member Reuben has also been a part of our editorial team having also designed the iconic RSJ logo.
We wish the band and Reuben the very best for their future endeavours.
[Update 7:07 pm, 21st November, 2016]
Below is the official statement put out by Reuben Bhattacharya on Facebook.