Indie singer-songwriter Dot. represents one of those rare instances when an artist gains a cult-ish following before actually putting anything out on streaming in this new, modern age. She is quite old-school in both her musical leanings and her spirit of, you know, just making art on her own terms. So now, 'Everybody Dances To Techno', Youtube videos, a tour and a break later, here's an EP. It's called 'Khamotion' (like khamoshi and motion, in case that's some sort of confusion), it's about twenty-seven minutes long and it has seven tracks. Now, it's obvious that she gained her (very dedicated, one must say) fanbase by making some top-class music, so it's not some bolt out of the blue that this EP contains material of a very high standard. What is quite cool about it is that you can see an artist's growth, and that is possibly the most heartening thing.
This EP shows growth in many ways. Sonics, for one. Everyone is familiar with the stripped-down Youtube material that showcased Dot.'s ability to make things sound like an old black-and-white movie with pretty much just her writing and another instrument. Well, that whole aesthetic is still present, but it's supplemented with a full band and some clean, warm production (from James Gair), and it makes a tangible difference. This whole EP was a college project that she decided to follow through on, and the musicians she was around have contributed a lot. There's a bunch of stuff to pick out in the mix; drums, brass, guitar solos, some pretty heavy chord sections and a bunch more. It just goes to show that the charm in her songwriting goes a few notches up with a fuller palate of sounds. It also contributes to some tonal and stylistic shifts in the songs itself, which is the next port of call as far as growth is concerned. And that's where the quality of this EP really starts to show itself.
To use the word left-turn would be a bit much, but there are definitely things people haven't heard from Dot. before on here. Take the standout opening track, 'Don't You Worry'. It starts off with a good old Tin Pan Alley vibe, but halfway through, some drums and strings jump into the mix. And there's a refrain that's instantly hummable. Dot. hasn't really shown the more rock side of her vocal delivery, and she really goes for it here (and a few other moments). Some backing vocals, strength and a ripping guitar solo later, you're listening to a full-blown jam. It's pretty heady stuff, and the contrast between this explosion of energy and the quieter moments is one of the fun things about this listen. Her lyrical content is also rather simple; 'Khamotion' deals with personal experience and a love for finding interesting moments in the otherwise mundane act of using public transport.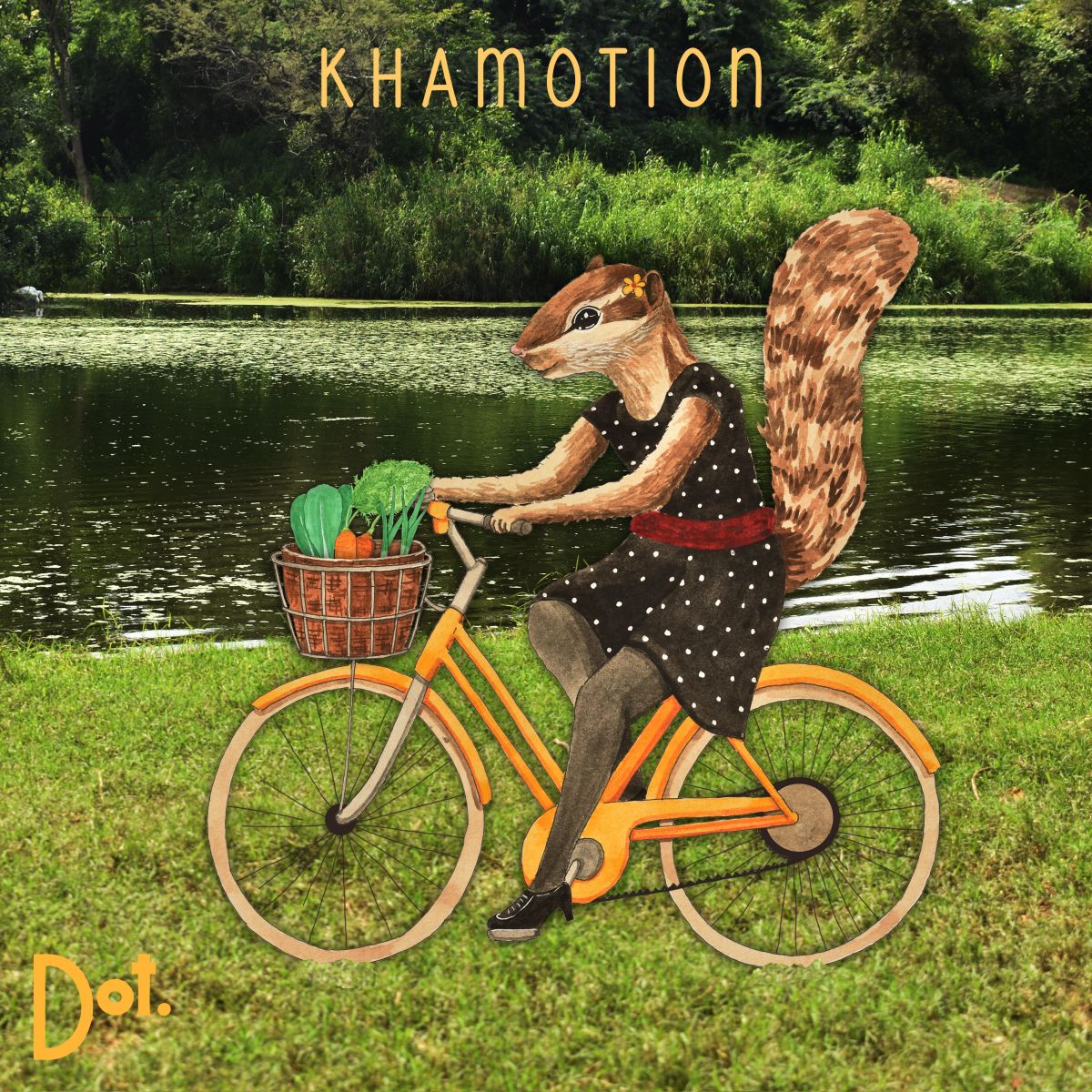 'Taxi Fare' merits a top hat and does a great job of generating nostalgia for a time we were never part of. 'Caricature' is a bit jazzier with its percussive piano, shuffling groove and trumpets; again, this is what people love about her music to begin with. The chorus goes dark and is so much better for it; it connects the minute after it with aplomb. This isn't just sepia-tinged and rosy, though. There is an edge to the songs here that comes with time, and it makes the experience far more enjoyable. 'Busy In Beige' is a funny old slow-dance number and would do only that if not for the bangin' chords and vocals. It occupies a space between frivolous and serious, and Dot. seems to be very comfortable in it. 'This Train' was the first single from the EP and is definitely the most straight-ahead track here. Good hook, some perfectly placed backing vocals and it's off to the races. 'Sultry Town' sees Dot. strip everything away and write a rather mournful ballad with just a piano. Her writing is pure class and she shows just what she can vocally do; this might be the emotional center of it all. The EP ends with 'Rush', which does something very clever. It basically stitches elements of all the songs preceding it into a little summary of everything you've heard. It's a great way to end things, because you pick up a hook from another track here, a chord there, a sound there; but it's presented in a completely different light. That's a real swell way to cap an EP off.
Dot. took a break before she decided to do this. She doesn't seem like an artist who is going to make something unless she wants to, and that lack of compromise is refreshing. She toured and then waited, and so did we. Well, 'Khamotion' is well worth it. That's without doubt.