'A Fine Mess' combines electronics, organic sounds and emotion in a fantastic release
Merak is a brother and sister duo (of Belinda and Brandon Mendes) from Goa that they say has been making music for a long time but has only just started actively releasing it. Considering the quality of the three tracks on their evocative, dense and frisson-laden new EP, 'A Fine Mess', it's great that they decided to start putting music out, because the release is far too assured and well-made enough for it to waste away in some WIP folder.
The EP only peripherally conforms to the 'rules' that any mention of the indie genre brings up in people's minds. The three songs here are expansive, orchestral and immensely emotional; there is a minimalist thread that runs through it but the feels are generated through the sheer cinematic nature of the strings and the orchestral elements. To be fair, they use genre more as an influence than a real driving factor, which results in the twelve-ish minutes of music on here sounding free and relatively unbound by structure or sonic constraints. That, of course, is brought to life by the great textures used. Pianos and strings provide most of the atmosphere on 'A Fine Mess' and they have the weight of a great movie soundtrack. There are some juddering electronic drums that don't sound out of place by any means. In fact, they provide a provide an opportunity for the other sounds to be chopped up and make things even more interesting. Huge, noisy guitars and drums make an appearance on the second track 'Hurricanes As Humans' (a standout of the EP). Enough time is devoted to the simple acoustic guitar and vocals of stripped down indie music too; all this variation actually helps the songs make an impact instead of sounding all over the place. That is also achieved by good writing.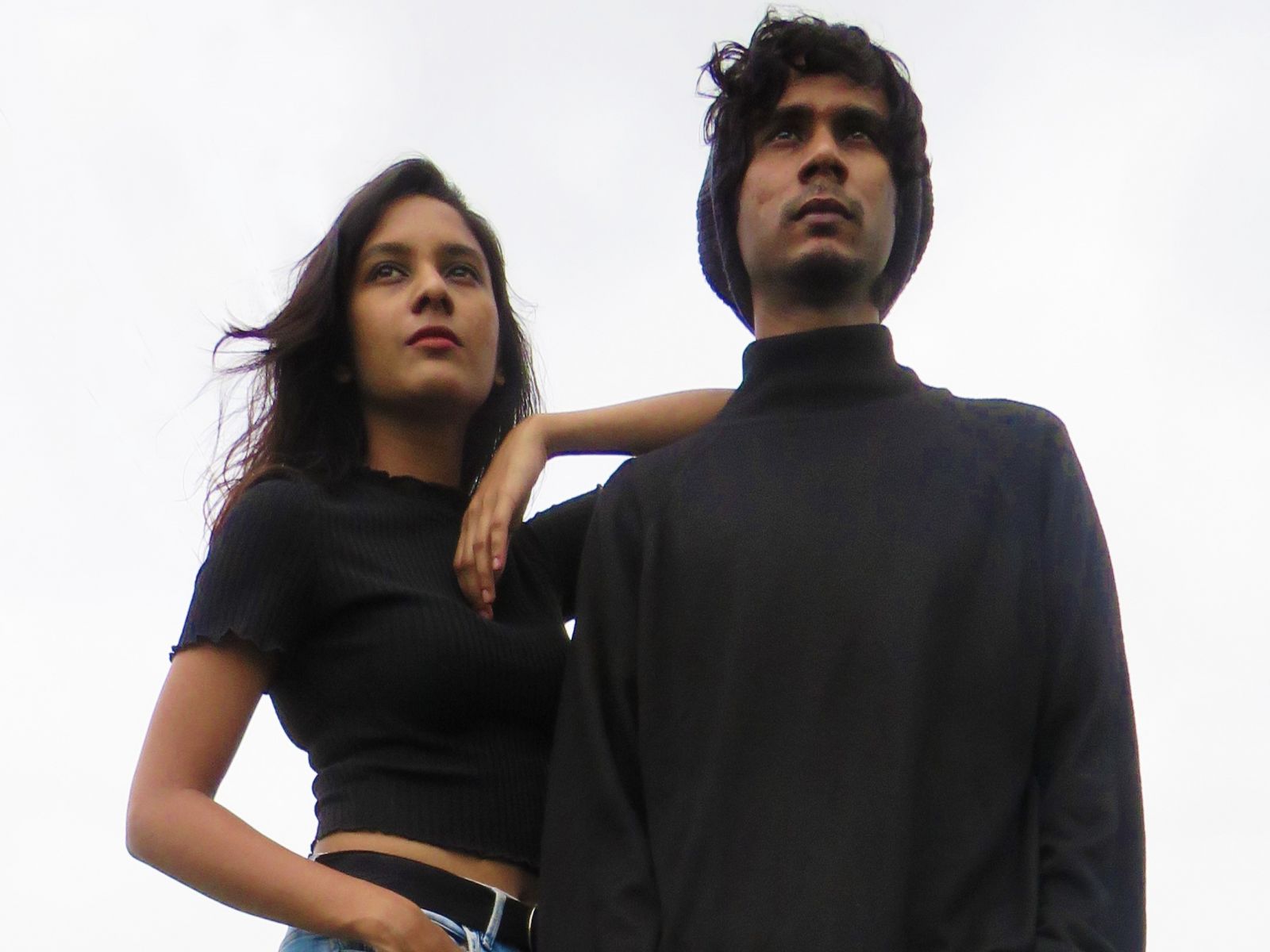 'Symmetry Of Chaos', the EP's first track, is by far its most cinematic. The piano and strings that open up the song put you in that place directly, and as the volume increases and more orchestral elements are added, the feels meter starts going up. If you ever catch yourself contemplating something, this is great stuff to have playing. The electronic drums are treated in a very interesting way (or rather, everything else is); the aforementioned orchestral is chopped up to function as a series of stabs. It's an exhilarating way to start the EP and the last minute of the track where everything winds down to leave some minimal percussion and ambience is a great touch (if the teeniest bit too long). 'Hurricanes As Humans' uses acoustic guitars as the main thread while Belinda introduces her vocals (which sound like they would be surprisingly well suited for something like a downtempo or prog project). Of course, the transition from that quiet section with its big strings into a driving groove with layers of noise-filled guitars that sound like the crescendo of a 15-minute long post-rock tune is what makes the track. That moment hits you in the face and is easily one of the high points of the EP. That passage is relatively short-lived as the track goes back into indie-land and stays there, but that shows a great deal of maturity. 'A Fine Mess' closes with its title track, which is a piano and acoustic guitar-dominated tune which deals with a bit of existential dread. There's a lot of emotion to be found here too, and the more skeletal arrangement is a good way to end.
'A Fine Mess' doesn't have much music on it, but Merak do a super job of making sure that not a single second is wasted or feels like it's not trying to get the listener involved. They use a lot to achieve that, but the result is a clear, well-written project that if listened to in the right mood will give a meaningful and fulfilling experience.
Listen to 'A Fine Mess' here.