Delhi-based composer Nalin Vinayak is extremely ambitious on his March-released debut full-length album 'Fire'. Before diving into all the music on offer here, let's appreciate the premise of this album. It's eight tracks long and is rooted in a fusion of Carnatic and prog rock but each track explores a different sound on top of it. There is good reason to be skeptical and to understand why artists don't bother attempting something like this; the results can be overblown, overindulgent, underdone and just bad. But the fact that Nalin has the confidence to even try something like this must be appreciated. What's more, the album works in many ways.
Giving oneself such a difficult brief means that everything has to have focus, from the production to the songwriting to making the music listenable and avoiding a garbled mess. Anyone will note that the production is solid and doesn't leave much to be desired. The instrumental palate of 'Fire' is unsurprisingly large; everything from electronic samples to synths to strings to the rock triad of guitars, drums and bass is in the mix here and manages to occupy its own space. That being said, it never feels like your ears are being attacked by 94 bands and orchestras playing over each other. In fact, all the instrumentation is managed very well, mostly due to how the compositions remain stripped down and largely on the quieter side until something more strident has to be introduced. The earlier mentioned separate explorations intro genre also play a big role here; even though many tracks share instrumentation, they work within the framework of the sound they want to evoke.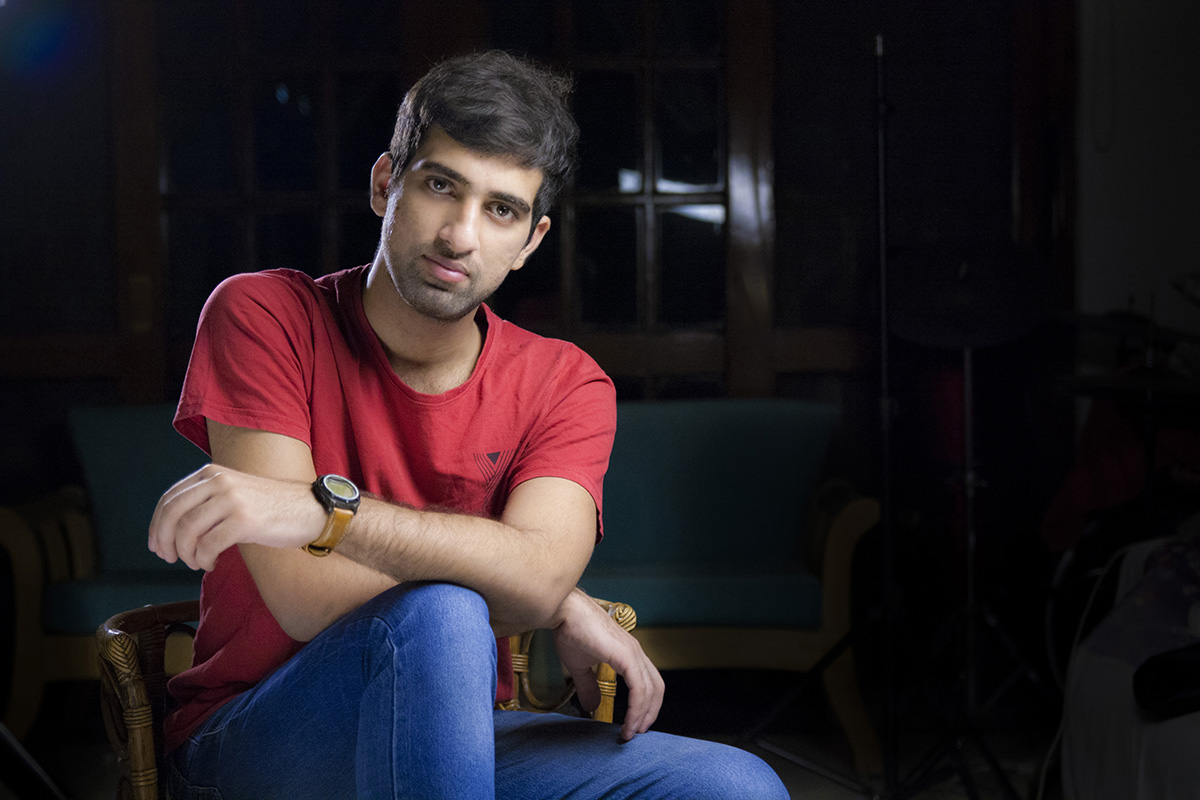 The songs themselves are where the meat is, of course. Nalin channels the prog of the 70s and the 2000s in equal measure, it seems; closing track 'Fire' is very much in the realm of the former with its big orchestration and mildly uneasy tone; early Genesis and King Crimson did this on varying ends of the uneasiness scale, while Nalin's treatment is more in the middle with some cheerfulness balanced with a bit of the otherworldly. On songs like 'Laugh' or 'Sandman', there is much more of a modern touch with its more propulsive grooves and pronounced meliancholia a la anything Steven Wilson was involved in before he started gravitating towards pop and more 80s-inspired material (this is not the place to complain about that, by the way). The album's opener 'Either Side Of Me' (with Aniket Chaturvedi) and the following track 'Tu Kahaan' (with Sneha Symon) feature electronic grooves that have a stuttering and jittery feel to them. 'Either Side Of Me' has much more of an outwardly Carnatic influence melodically while 'Tu Kahaan' has an overwhelmingly sugary Bollywood-esque pop vibe that sounds fairly catchy but might be a turn-off for some. Needless to say, everything is well performed. 'Umeed' goes into interesting territory with its fantastic chords and strong, theatrical vocals from Siddarth Munday. The instrumental has a strong bassline and string section; in fact, this song is also very reminiscent of film music, but it's dealt with a bit better. The second half of the song brings in some drums and the last third has a long guitar solo that is really well arranged (if someone whispers Steven Wilson's 'Drive Home' in your ear, that's not me). 'Laugh' is a lush instrumental that is superb soundtrack material with its ambience of chirps and strings that are much more upfront than on other tracks. 'Go On' is the first song to start off with a solid groove and is thus a nice change of pace. It's got a great rhythm section, and once the piano and (admittedly slightly cheesy) vocals come in, it's a delight. 'Sandman' is 80s classic rock and disco; the synth section in the middle of the track is decidedly reminiscent of that era. 'Casanova' is in jam-band and indie territory with horns that pretty much make the track. While it has the most stylistic variety on 'Fire', the title track is the one with the most emotion.
Prog snobs would point out the general lack of mind-blowing moments on this album, many pop listeners will find reason to sing along but be alienated by some of the less accessible passages, and there are absolutely a few iffy vocal melody moments on some of the songs. But none of that matters, because the crowning achievement of 'Fire' is that it manages to accomplish the nonsensically difficult task it sets itself. You can pick out the genres that Nalin chooses to explore. The tracks are more than listenable. There is the foundation of fusion that runs through most of the thirty-six minutes of music. It does all of this to some degree, and if you can't at least appreciate that, that's on you.
Listen to 'Fire' here.