Adding a drop to the pool of music coming out of Kolkata's local scene is Talaash, the 4-track debut EP of rock act JUGNU. After overcoming a series of rigorous challenges, the band finally dropped their brainchild on the 16th of this month; a momentous event for both them and local music enthusiasts patiently waiting for it to come out ever since the announcement of its delayed release was made public (blame distribution issues for that). But it was worth going through all of that; the final product proves itself to be a fine example of superior mixing and production, with each track exhibiting pristine sound quality and defined instrumental clarity.
Although only 18 minutes long, the EP dons a distinct alt-rock sound with diverse musical influences working to build up its core. More than anything else, it carries in itself a hint of nostalgia; being reminiscent of the bygone days of childhood when Bollywood music became clichéd and MTV's Coke Studio sessions became the new cool kid in town. When you listen to Talaash, you can't help but be reminded of the kind of music the latter was renowned for popularizing, and may even have that "I have heard this before!" moment.
The EP is a collaborative venture between the members of JUGNU and a few other musicians from the local scene who contributed vocals, drums, and bass to it. This led the record to become a sum total of each musician's modus operandi, in turn enhancing its overall musicality.
Mystic and haunting in its soundscape, Talaash kicks off with "Unmaad", a slow and pensive melody that relies on guitar arpeggios, minimal vocals, and post-production embellishments to deliver itself. The lyrics are reflective of a kind of disorientation akin to drifting off to sleep and waking up in a dream.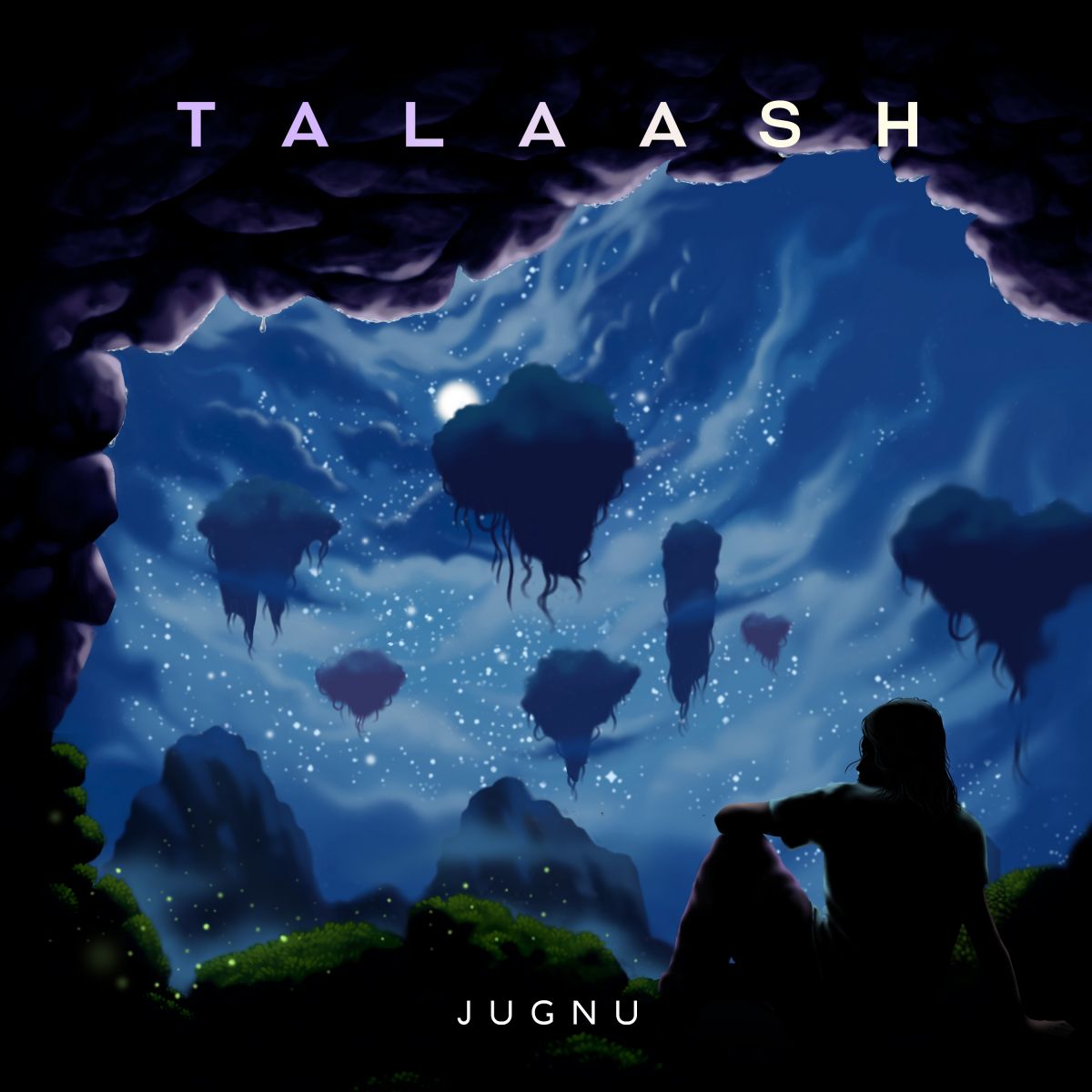 Progressing onto the next track "Kaash", the EP picks up in vigour while still keeping in check its somber colours. Hypnotic guitars pave the way for detailed bass lines and groovy drumming to take shape, while the vocalist belts out a schmaltzy ditty about the metaphysical narrative of 'would've been and "could've been-s" Although it starts off mellow, the song eventually effloresces into an effervescent rock-oriented soundscape. That being said, I could not get behind the outro which failed to carry the vitality that it initially started with. "Kahaniyaan" marks a shift in the mood of the EP as it transitions into a more optimistic tone. Crooning about the search for one's identity, the track makes use of a colourful sonic palette to express itself while also making sure not to go too overboard. It maintains a sense of steadiness in its arrangement while also delivering its bits and pieces quite zestfully, to say the least.
The EP comes to an end with "Yaad", a typical rock number with a little surprise piano melody as it approaches its end. The blend of an electrifying rock-scape and pianistic colours makes for a perfect end to a mixtape that has worn its simplicity on its sleeve. The outro to the song stands out, with a punchy guitar solo bringing down the curtains.
JUGNU's Talaash is a real-life example of what Kolkata's musicians are capable of when impressing everyone becomes the least of their priorities and the focus is solely on creating something that truly sounds good – something that makes it seem like a lot of hard work and effort went into it before it was publicized. It shows that paying attention to detail and investing in post-production goes a long way in making or breaking a record. As a debut EP, it has at least won in this aspect; that's for sure.